'The Mandalorian' 3×03: análisis y crítica de la temporada 3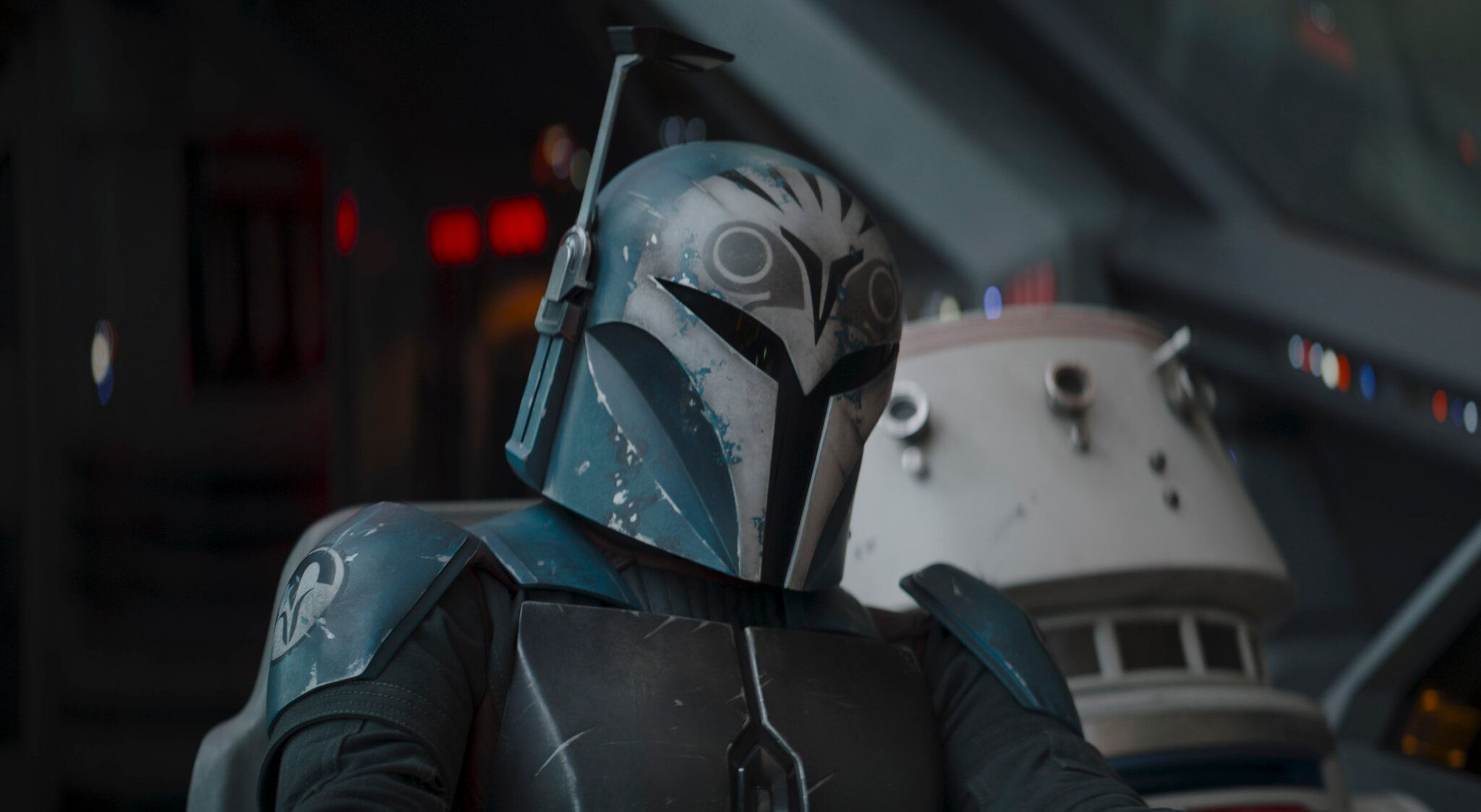 Las 48 mejores series de Disney Plus que no te puedes perder
Las 60 mejores películas de Disney de la historia, ranking
'Star Wars': cómo ver todas las series en orden cronológico
The Mandalorian temporada 3, episodio 3 terminó con varios cambios importantes en los personajes, algunos de los cuales pueden explicar lo que está por venir durante el resto de la temporada. Desde el regreso de Din Djarin, de Pedro Pascal, y Bo-Katan Kryze, de Katee Sackhoff, a Kalevala, hasta la intriga política en Coruscant, el episodio supuso un gran desarrollo para los personajes principales y la trama general de la temporada.
El final incluso sugiere que la historia de la temporada 3 no será como se planteó inicialmente, sino que tomará una dirección completamente diferente. Esto no sólo responderá a las preguntas pendientes de las dos primeras temporadas, sino que también podría relacionarse con otras tramas de Star Wars.
En episodios anteriores de The Mandalorian, el Remanente Imperial ocupó un lugar destacado, ofreciendo una visión de una galaxia que se recuperaba del Imperio y luchaba por mantener la Nueva República. The Mandalorian dio un paso más al centrarse en el Dr. Pershing de Omid Abtahi en el episodio 3 de la tercera temporada, que se vio atrapado en medio de ambas luchas. De forma similar, Bo-Katan se vio envuelta en un conflicto de identidades, siendo acogida por los Hijos de la Guardia a pesar de no haber abrazado nunca el Camino. El destino de estos personajes marcará el desarrollo de la historia de The Mandalorian en la temporada 3.
VER SERIE
Por qué el oficial Kane traicionó al Dr. Pershing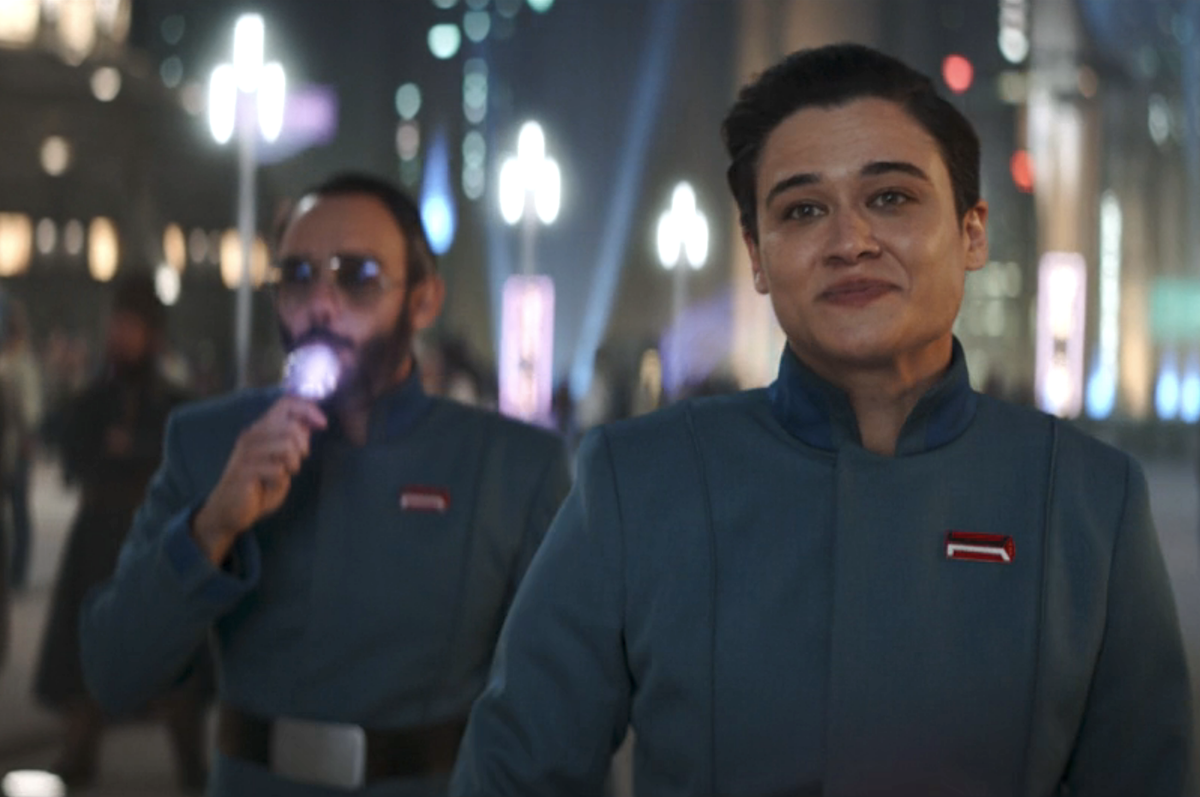 Aunque la oficial de la Nueva República Elia Kane (Katy M. O'Brian) se presentó como aliada del Dr. Pershing, en realidad sólo estaba manipulándolo para que le lavaran el cerebro. Pershing terminó con su cerebro lavado por Kane, lo que significa que será reprogramado con total lealtad a lo que sea que ella haya planeado para él. Lo más probable es que esto sea para continuar con su proyecto secreto de clonación para el Remanente Imperial, que puede estar conectado con Palpatine y Snoke. La música que acompaña a esta escena es evocadora de los Sith, apoyando fuertemente esta teoría, pero de cualquier manera, Kane ha tenido éxito en la creación del Dr. Pershing para continuar su trabajo.
Qué significa para 'The Mandalorian' la redención de Din Djarin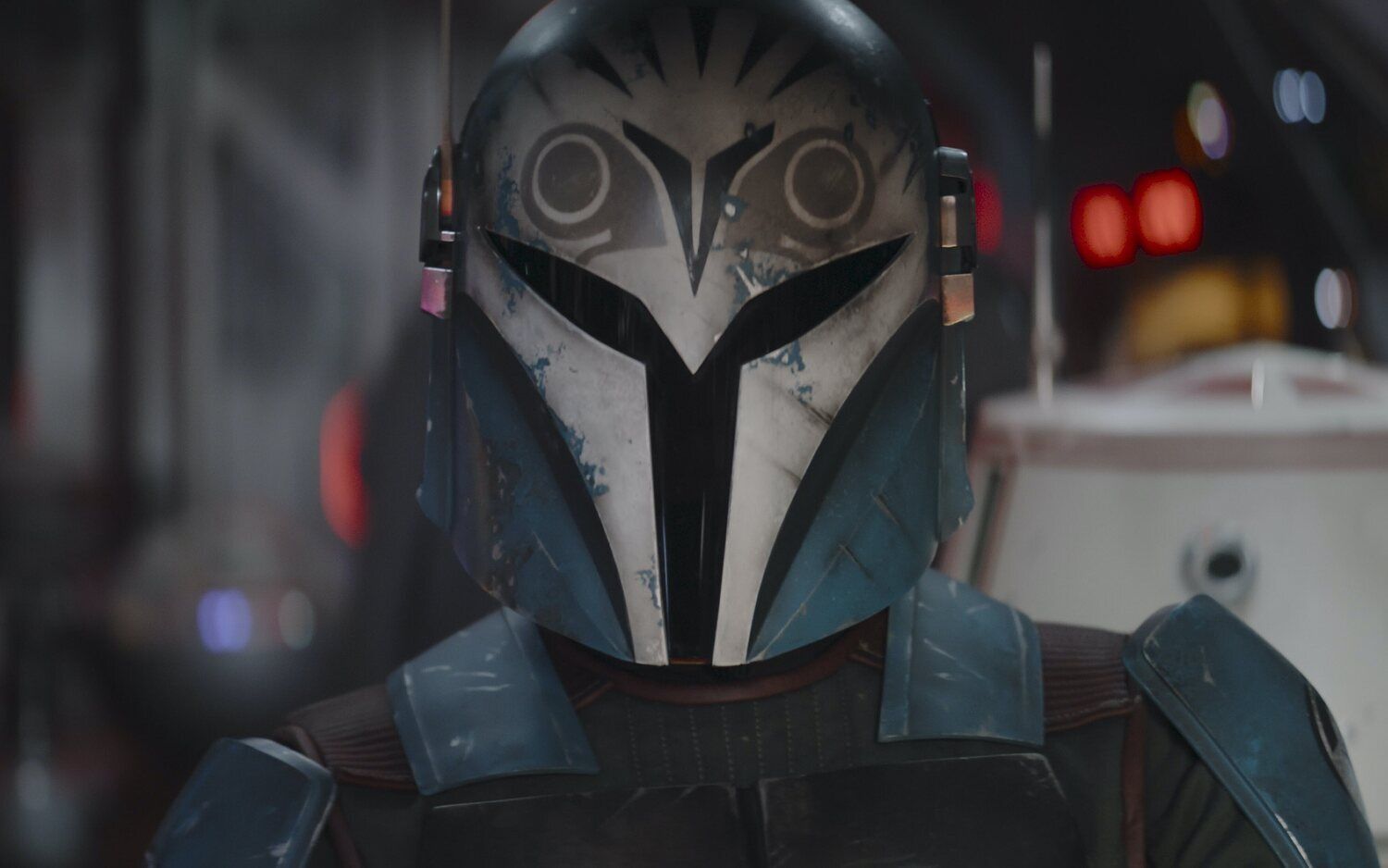 El hecho de que Din Djarin se haya redimido a los ojos de su clan significa que su historia podría no ir en la dirección que algunos habían supuesto. La temporada 2 de The Mandalorian se centró en gran medida en la ampliación de la visión de Din sobre lo que significa ser un mandaloriano y llevar una armadura mandaloriana sin jurar el Credo. Incluso llegó al punto de quitarse el casco voluntariamente, representando cómo había despojado su rígido exterior para revelar al hombre más amable que había debajo. Sin embargo, Din Djarin juró no volver a quitarse el casco y, tras tanto tiempo en el exilio, es probable que esté más comprometido que nunca con el credo.
Hay varias formas en que esta evolución puede afectar a Din y a los demás personajes, para bien y para mal. La mayor ventaja para Din es volver a contar con el apoyo de sus compañeros mandalorianos, que podrían ayudarles a él y a Bo-Katan a retomar Mandalore y luchar contra el Remanente Imperial. Dado que Din no tiene asuntos urgentes en otra parte, al menos por el momento, la serie podría aprovechar la oportunidad para mostrarle realmente viviendo entre su gente. Por supuesto, esto podría crear una brecha entre Din Djarin y Grogu, la razón por la que se quitó el casco en primer lugar, y Bo-Katan podría no estar dispuesto a seguirle en el camino.
¿Se unirá realmente Bo-Katan a los Hijos de la Guardia?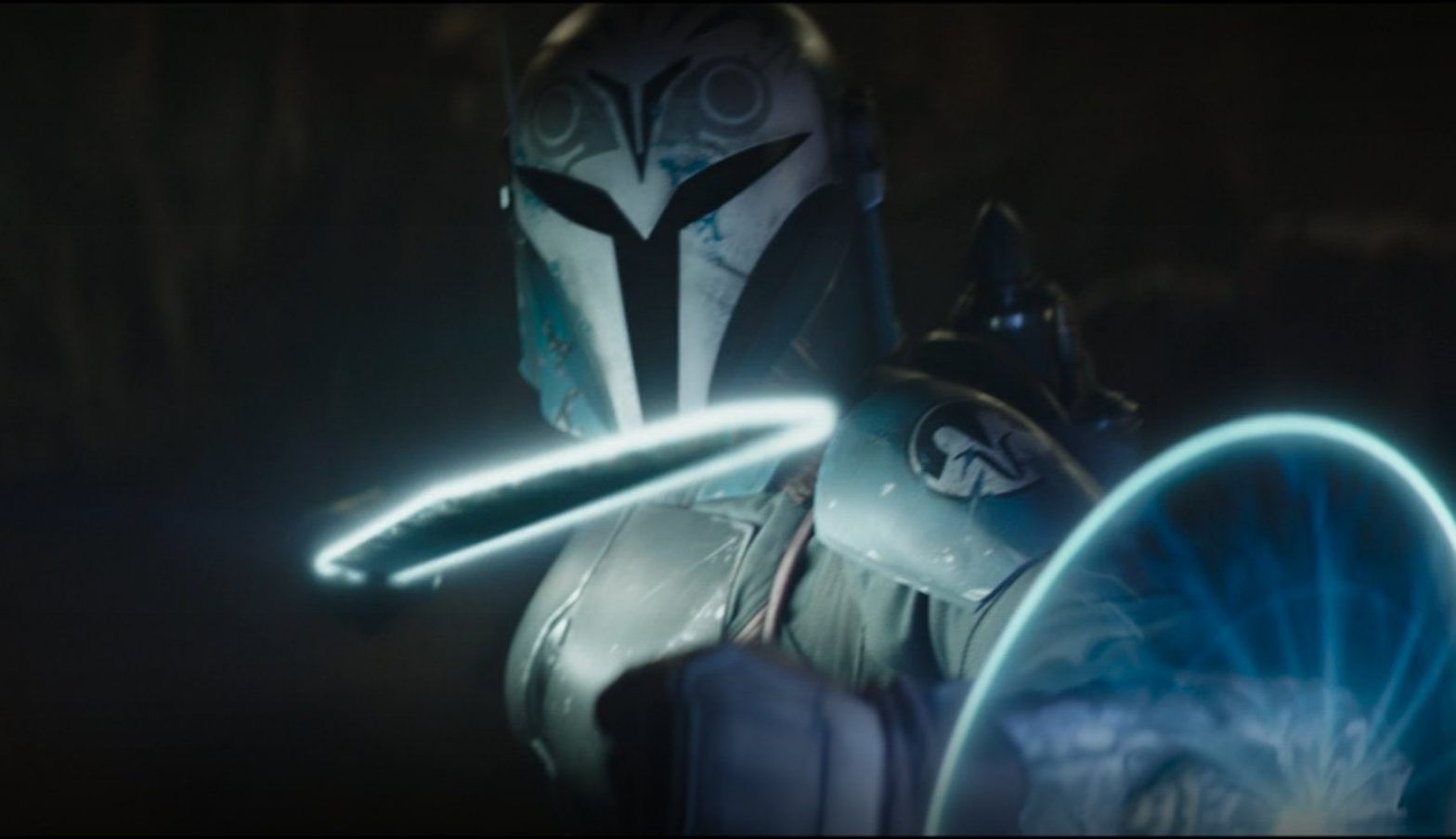 A Bo-Katan le ofrecieron un lugar entre los Hijos de la Guardia y, aunque no lo rechazó rotundamente, no está claro si realmente se unirá a ellos. Abrazar una secta completamente nueva con un Credo estricto sería difícil para cualquier mandaloriano, especialmente para uno como Bo-Katan, que los ha considerado una secta durante tanto tiempo. De todos modos, los Hijos de la Guardia podrían tener dificultades para aceptarla, ya que muchos mandalorianos la culpan de la destrucción de Mandalore. Se enfrentaría a muchos retos al intentar convencer a aquellos que dudan de ella, especialmente la devota Paz Vizsla, que la consideraba una apóstata y también desea el Sable Oscuro.
Por otro lado, unirse a los Hijos de la Guardia tendría varias ventajas, al menos temporalmente. A Bo-Katan le siguen faltando aliados tras fracasar en su intento de arrebatarle el Sable Oscuro a Moff Gideon, por lo que abrazar el Camino del Mandalore podría ayudarla a ganarse a los Hijos de la Guardia para su causa. También sería una oportunidad para conocer la cultura en la que creció Din Djarin, ya que su fe y persistencia le granjearon su respeto en Mandalore. Bo-Katan también era miembro de otro grupo que se aferraba al pasado de Mandalore, la Guardia de la Muerte mandaloriana, por lo que los Hijos de la Guardia podrían hacer resurgir a su yo del pasado.
SUSCRÍBETE A DISNEY+ AQUÍ
'The Mandalorian' Temporada 3, Episodio 3 establece sus historias reales
Mientras que la temporada 3 de The Mandalorian parecía ir en una dirección, el episodio 3 de la temporada 3 indica que la verdadera historia acaba de ser revelada. Ya no se trata sólo del viaje personal de Din Djarin, sino de una unificación de los mandalorianos, en la que Bo-Katan desempeñará un papel clave. Con el regreso del Dr. Pershing y el proyecto de clonación del Remanente Imperial, esto significa que probablemente volverán a ser los villanos principales, con Moff Gideon potencialmente regresando para liderarlos. Podría conectar con Ahsoka introduciendo al Gran Almirante Thrawn, que sería un villano fantástico si la tercera temporada fuera su debut en acción real.
Fuente: Leer Artículo Completo