Taylor Russell hace un 'free the nipple' con este top
Taylor Russell es una de las promesas de Hollywood, la actriz bordaba su papel como Maren en 'Bones and All', película que ha protagonizado junto a Timothée Chalamet. La actriz de 28 años, que también vimos en 'Escape Room', no pasa desapercibida allá donde va. Después de su aparición en el Festival de Venecia, donde la vimos vestida de Balenciaga o Ralph Lauren, quedó claro que también va a ser un icono de estilo.
Si sigues a la actriz en sus redes sociales, tú también habrás podido comprobar que no muestra nada de su vida personal. Utiliza su cuenta de Instagram para mostrar sus proyectos laborales.
La actriz ha sorprendido en su última aparición uniéndose al movimiento 'Free the Nipple', que defiende que no hay nada de malo en que, igual que lo hacen los hombres, las mujeres también pueden mostrar sus pezones.
El top transparente que ha llevado Taylor Russell
La actriz decidió conocer la noche parisina y lo hizo con un 'look' de lo más llamativo. Taylor salía del hotel con un top de manga larga, vinilado y completamente transparente, que dejaba su pecho a la vista. Lo combinó con una falda corta 'furry' y unas botas altas de charol con tacón, las firma Yves Saint Laurent. Para el frío, se cubría los hombros con un abrigo marrón de cuero que combinaba con un bolso de mano tipo sobre, también en negro.
El top totalmente transparente que ha llevado la actriz es de Loewe, y no es la primera vez que lo lleva. En enero del 2021 también podíamos verla con este mismo top en color nude en el desfile de la firma-. También son de esta firma la falda, el abrigo y el bolso.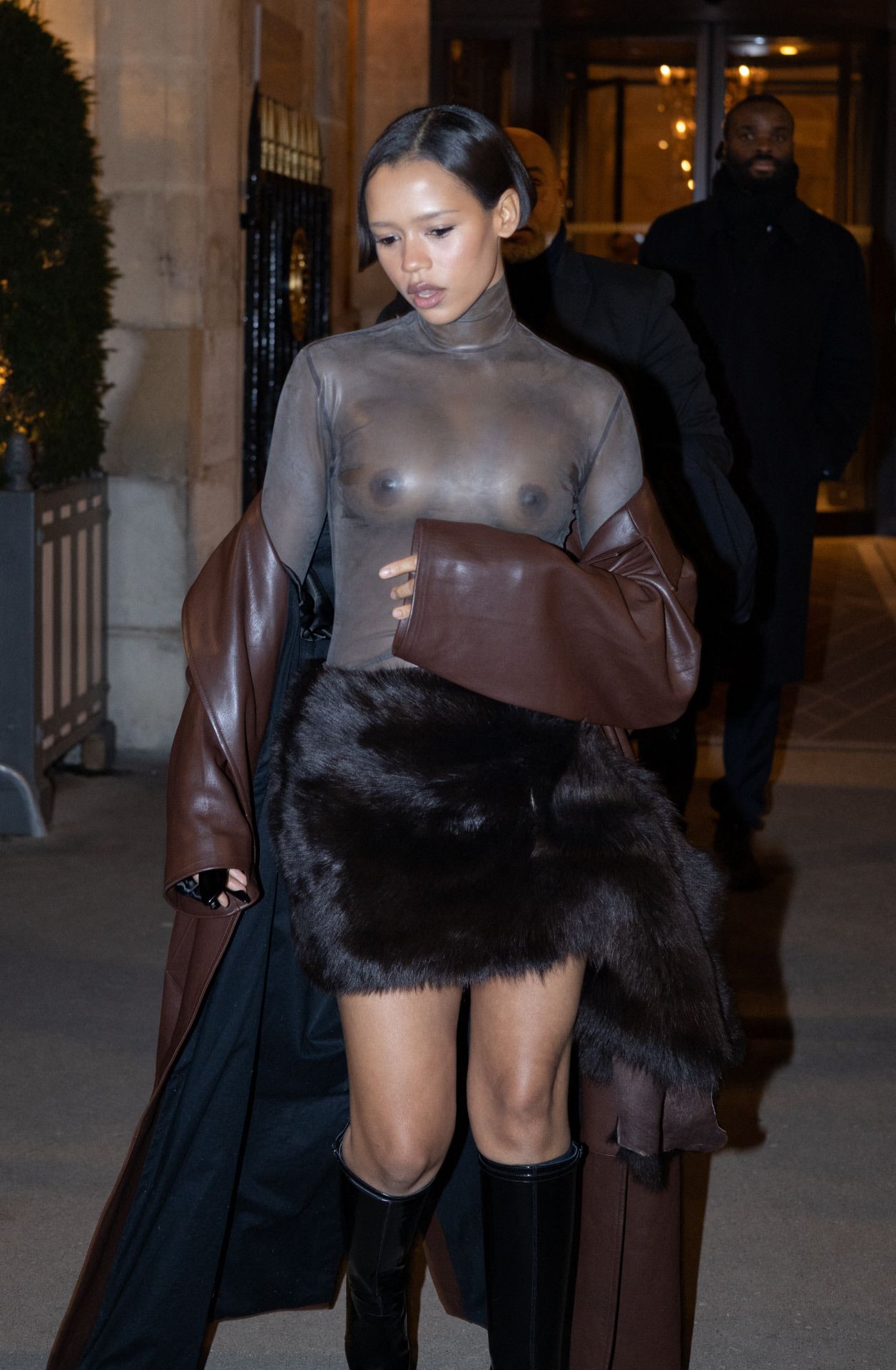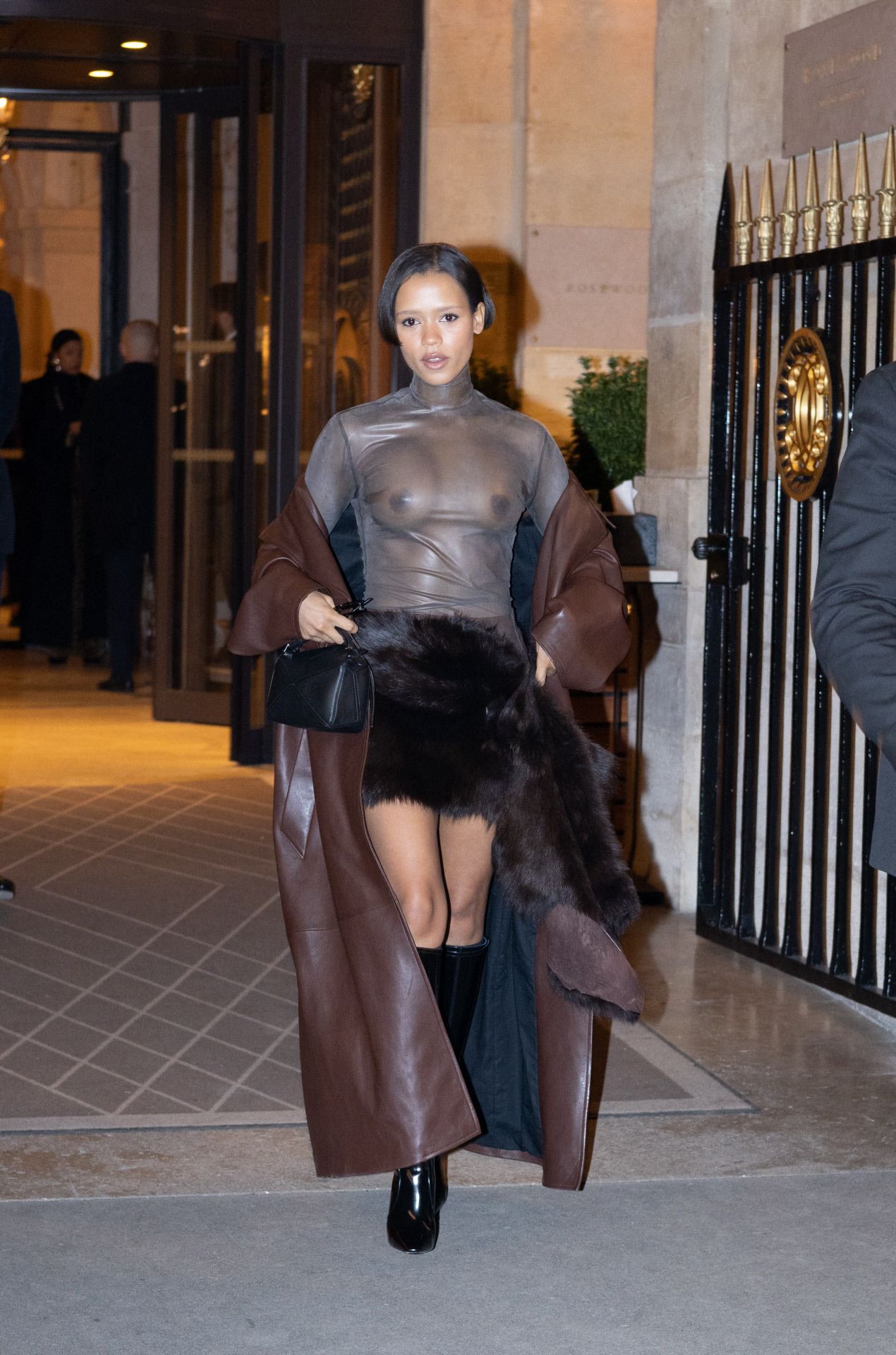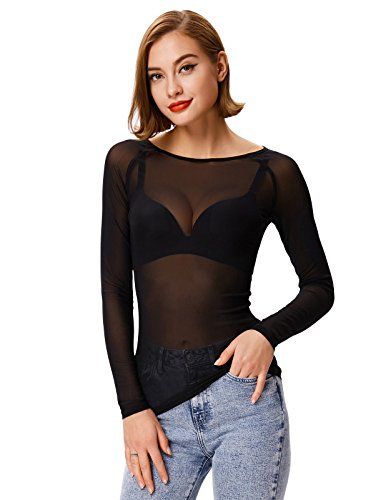 Kate Kasin para Mujer Blusa de Manga Larga Transparente de Malla Pura Blusas sin Mangas S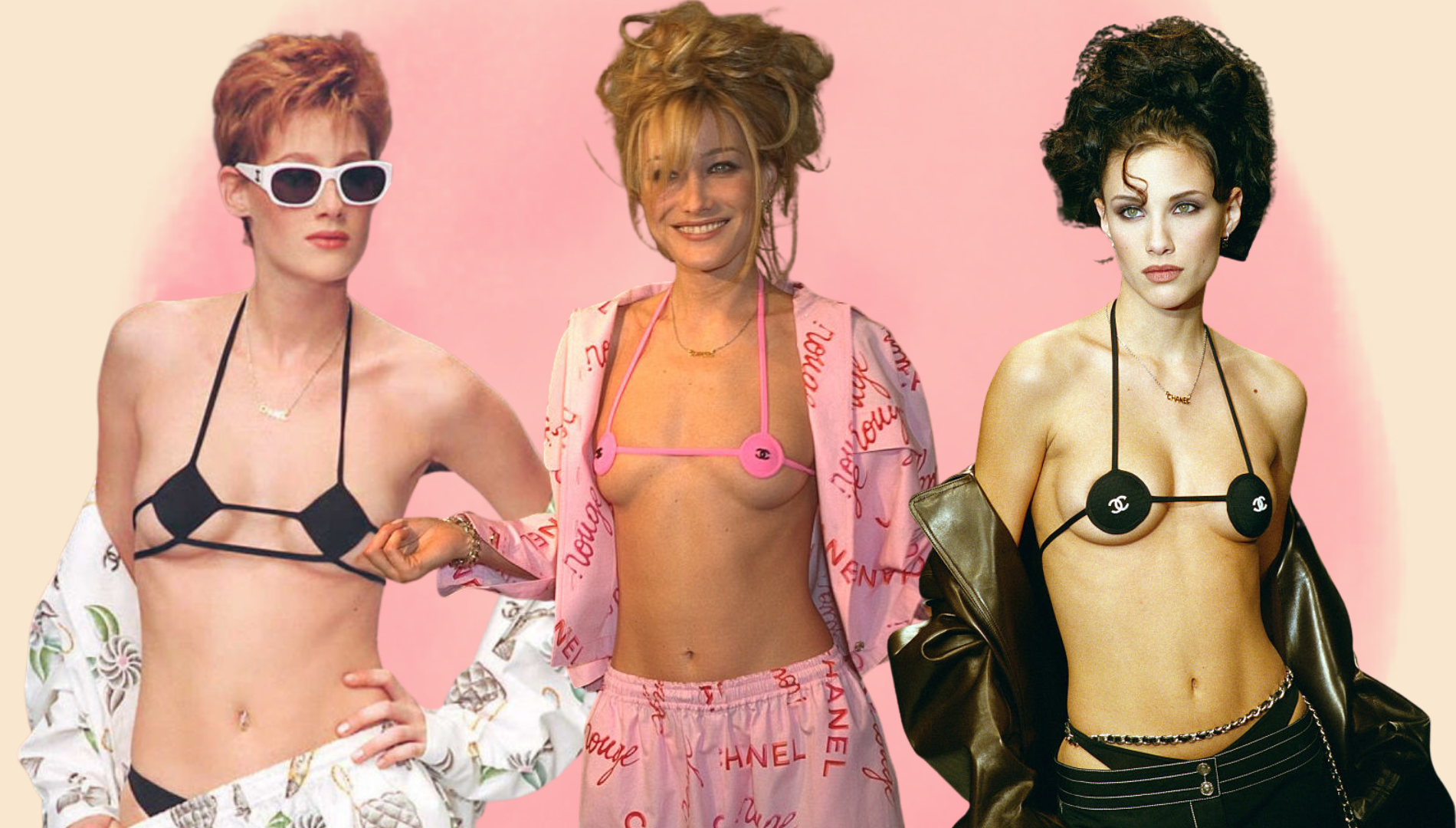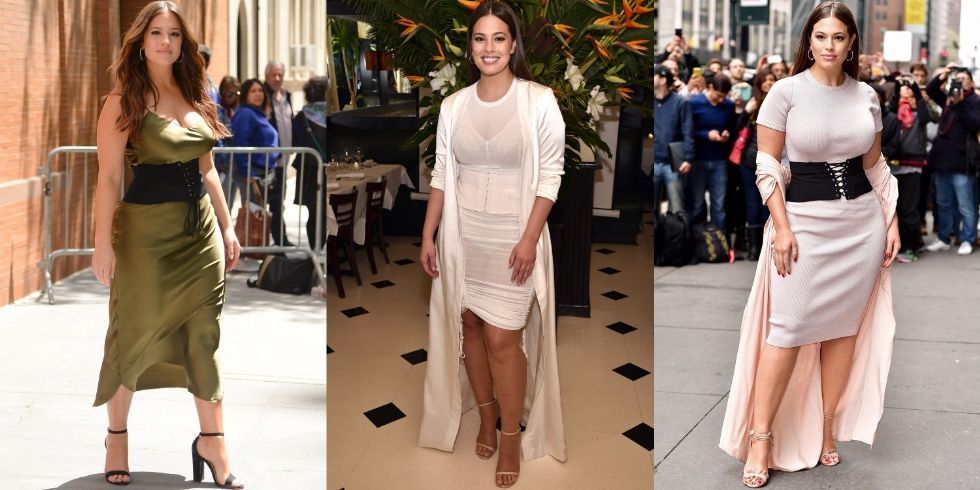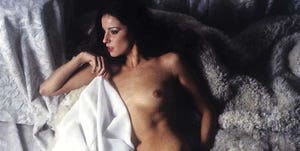 Vía: ELLE ES
Fuente: Leer Artículo Completo