Kate Middleton recupera la blusa de su compromiso
Los duques de Cambridge han decidido ir un paso más y compartir su día a día en una plataforma más visual y cercana como Youtube. La noticia de su estreno no ha tardado en despertar el interés de sus seguidores, en menos de 24 horas, su nuevo canal (The Duke and Duchess of Cambridge) ya supera los 250.000 suscriptores.
Y parece que esto no será algo aislado; apenas pasaban unas horas del lanzamiento del vídeo de presentación, donde Kate Middleton y el príncipe William se han mostrado ante la cámara en tono cercano y divertido, cuando el perfil añadía un segundo clip. En esta ocasión podíamos ver a la duquesa de Cambridge durante una llamada con uno de los participantes de Hold Still, el proyecto de fotografía de la duquesa de Cambridge en colaboración con el National Portrait Gallery de Londres.
Se trata de Mila Sneddon, de Falkirk, una joven de cinco años, paciente de leucemia, a la que su madre fotografió durante el confinamiento mientras mandaba un beso a su padre a través de la ventana en una de las sesiones de quimioterapia. Una emotiva imagen (titulada Shielding Mila) que está incluida en el libro sobre el proyecto que será publicado mañana mismo.
Además de la emoción de Middleton y de Mila y su madre Lynda, hay algo que ha llamado nuestra atención: la blusa que lucía la royal durante este vídeo. Se trata de un diseño de seda en delicado tono blanco roto, con detalles de volantes en la parte delantera y mangas con ligero volumen que pertenece a la firma Whistles.
https://www.instagram.com/p/COiF9h4HfdX
A post shared by The British Royal Firm (@thebritishroyalfirm)
A muchos les resultará familiar puesto que la duquesa de Cambridge la llevó en las fotos oficiales de compromiso con el hijo mayor de Lady Di, allá en 2010. Sin duda alguna, una de las joyas más preciadas de su armario real.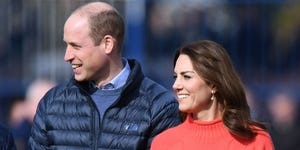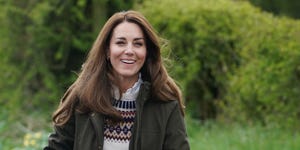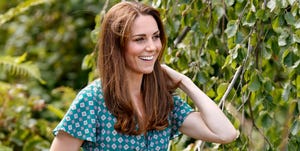 Fuente: Leer Artículo Completo